Food & Drinks
Dining at Central Hotel Panamá is an unforgettable experience marked by delicious international cuisine, historic elegance, and impeccable service.
Start each morning with a complimentary hot breakfast in La Central, followed by a lunch of delightful tapas and cocktails at the charming El Atico Bar. The open-air patio is a great spot to soak up views of Plaza de la Independencia and the Panama Cathedral.
End the night with a drink at our rooftop Bar Lounge, which offers stunning views of the city skyline. Relax poolside as attentive waiters pour exquisite cocktails, wines, and whiskeys. The view makes the drinks all the more memorable.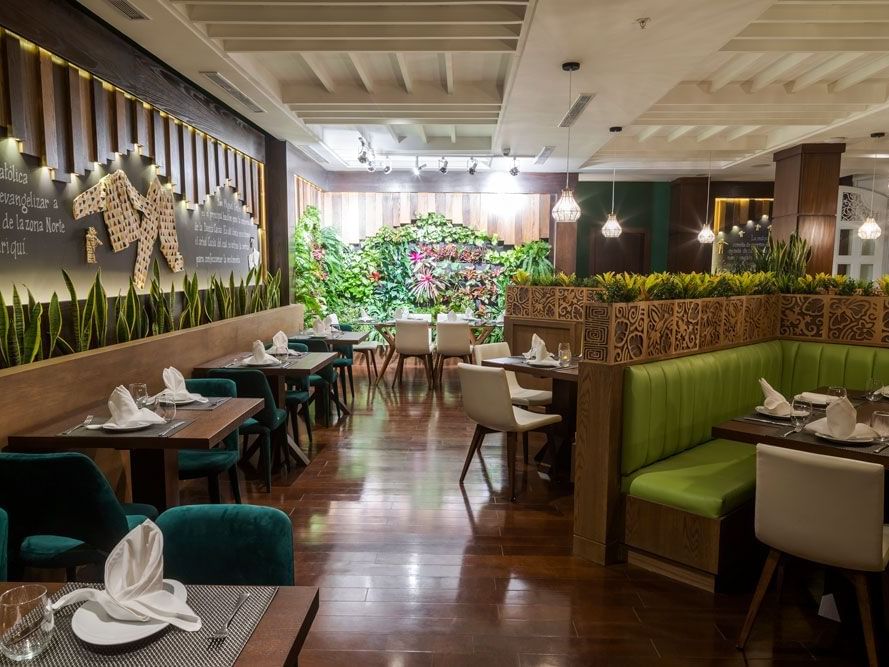 With a proposal with a mystical, wild and indigenous touch, Bistro Central opens its doors in a fascinating space that takes over the new Panamanian cuisine. The experience goes back to the origins of the Guna and Cucuá cultures, including elements that set the scene and accompany the gastronomic evenings with exotic dishes, as protagonists that impact the palates and captivate sensations. Explore the best of Panama, venture to discover flavors with exotic meats such as Crocodile and Rabbit using locally grown ingredients in 9 entrees, 13 main courses and a bimonthly seasonal menu; It is the main objective in the cuisine of Bistro Central. Saril's banana in temptation is the star dessert that adorns the closing of each evening, fusing flavors of culture and tradition. With a maximum capacity of 80 people in a room, 2 private rooms and an extraordinary team that accompanies the chef, Bistro Central, offers to enhance Panamanian gastronomic treasures.
Read more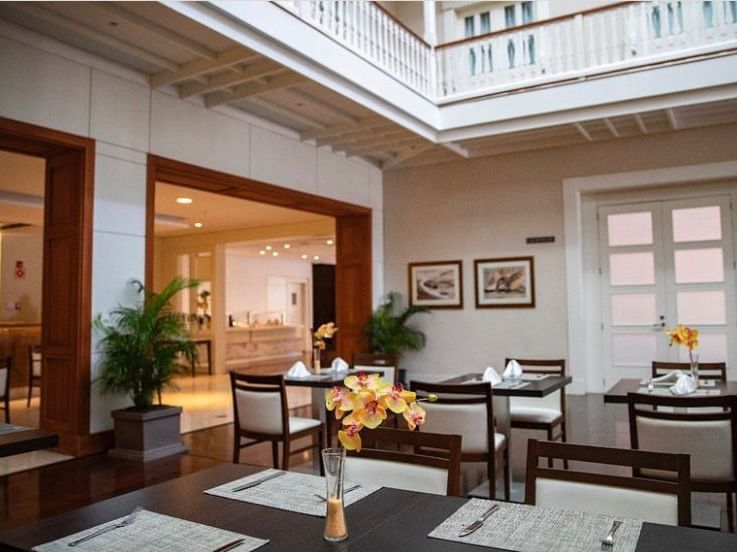 Our restaurant offers menu options especially created by our chef, including a variety of seasonal offerings. We specialize in preparing any style of meat, as well as hand-made pasta dishes.
Read more